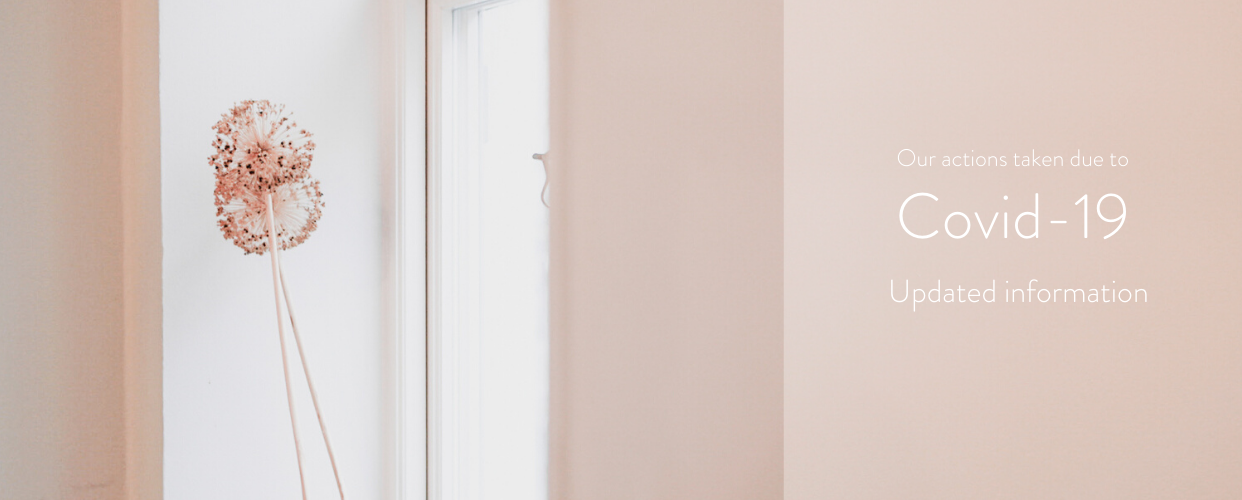 Dear customers,
We are in a time of difficulties where Covid-19 currently affects most of everyone's everyday lives. We want to take this opportunity to thank you all who continue to support us through these tough times. It's only together that we can help support local companies and suppliers to come out whole on the side. AB Småland will continue to be open and available as long as we are allowed to be. We also work on new ways to make it as easy as possible for your customers to reach us and to continue to offer you our climate-friendly products.
For example, there is now the opportunity to buy physical gift cards for our store at Södra Förstadsgatan 25-27 in Malmö. You can choose whether you want to send the gift card to you own address or to a friend that you may not be able to attend in person at the moment. If so, please enter his or her delivery address at at check-out. If you want to send a personal greeting, you can attach this in the comment section. The gift cards are available in several different price brackets.
If you would rather choose a gift yourself to send to someone, we of course want to help with that too. Just choose the product you wish to give away in the webshop, enter the recipient's address and a personal greeting if you wish in the comment section before checking out. We then wrap your gift for you and deliver it to your loved ones' door. Should there be any product you can't find in the web shop, you are welcome to contact us via email or in our chat and we will be happy to help!
We have also introduced free shipping on all our products in the web shop as well as free home delivery of furniture within Malmö. To take part of this offer, please use the discount code Supportlocal when paying. For free shipping you are welcome to contact us or visit us in the store. The offer is valid until 31 March.
What is also new is that our cafe currently opens at 10am on weekdays. We have also chosen to pause our lunch buffet in the hope of reducing food waste. Instead, we serve a lunch menu that is just as good to enjoy in our lush café or as a take away. If you wish the food to be delivered to your office, this can also be arranged. Our new lunch menu consists of:
Today's salad - 95 SEK
Today's pie - 95 SEK
Today's soup - 85 SEK
Grilled sandwich with salad - 85 SEK
If you visit us in the store, we have of course done what we can to reduce the risk of infectivity. This by providing hand sanitizer in the shop and well-filled soap dispensers in the bathrooms. We have also made sure to double our cleaning routines.
Last but not least we want to send you all lots of love. Take care everyone!