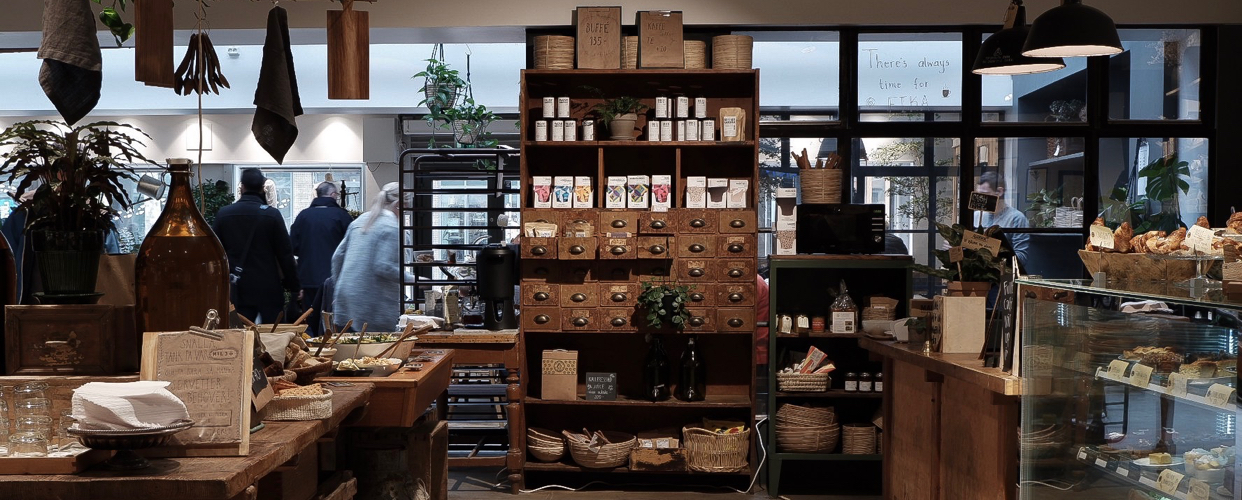 Smålands Café - a place for everyone in Malmö
Our cafe is the heart of the business. We invite you to an oasis where you can relax in a peaceful and inspiring environment in the center of Malmö. We welcome everyone during the many hours of the day. With two floors of seating with everything from cozy nooks to large tables to share with your loved ones. A meeting place for old and young. You can enjoy a good breakfast, organic coffee, light lunch or our lovely lunch buffet. We want to be easily accessible to everyone.
(Psst.. did you know that all the furniture in the cafe is for sale just like everything else at AB Småland)
A café with focus on organic and local produce
In the café we work with organic produce to the greatest possible extent. We work with a number of partners to be able to deliver something for everyone. We have sweet and savory alternatives for vegans, gluten and lactose intolerant as well as other special diets. Below you will find a part of our menu, of course it differs somewhat as we adapt it depending on what the season provides us.
Breakfast:
Mon-fri: 09:00 - 11:00
Sat: 10:00 - 12:00
Sun: 11:00 - 12:00
Lunch:
Mon-fri: 11:00 - 14:30
Sat: 12:00 - 14:30
Sun: 12:00 - 14:30
Opening hours:
Mon-fri: 10-17
Sat: 10-17
Sun: 11-16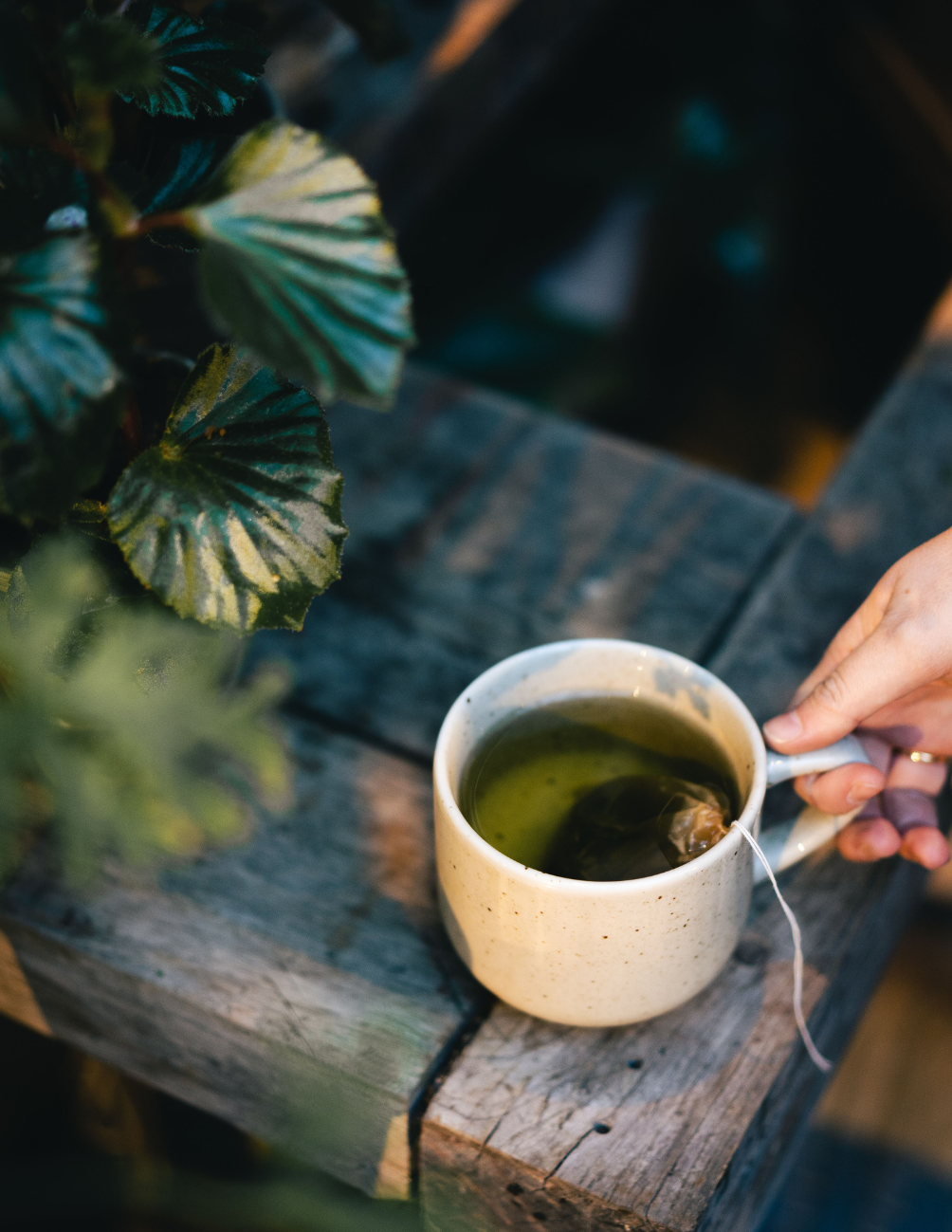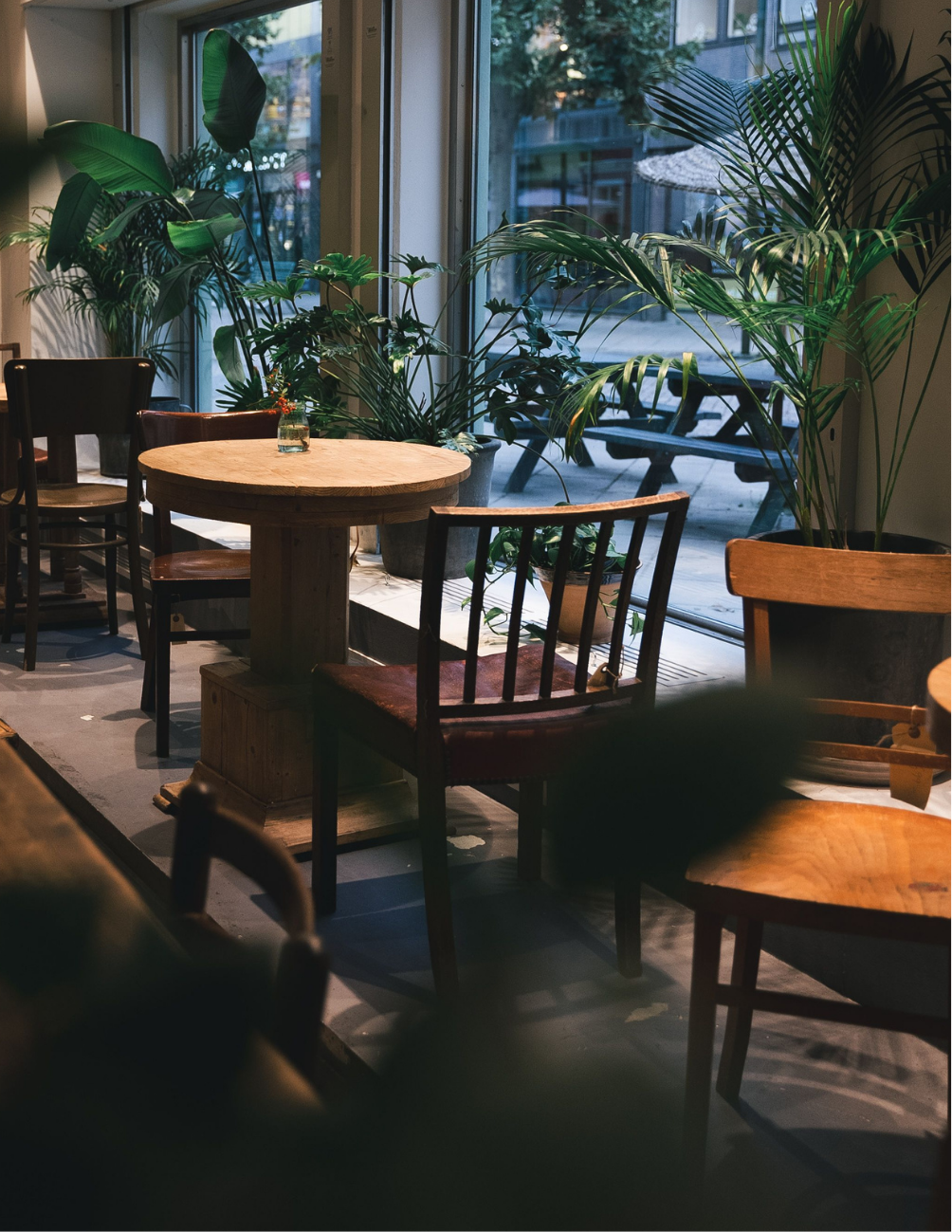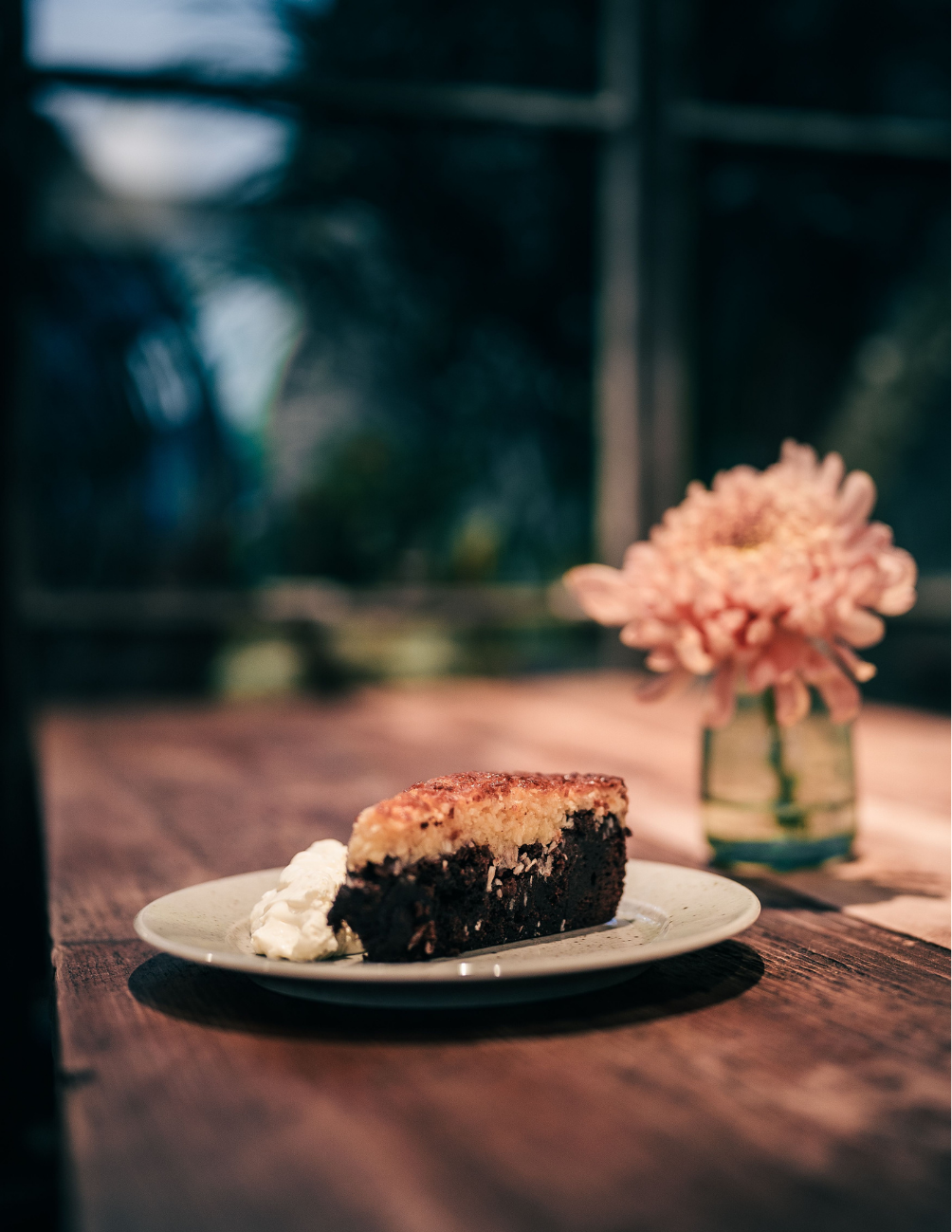 Breakfast
Small Breakfast Package |
Breakfast Roll (Cheese or Vegan) & Coffee or tea
Large Breakfast Package |
Breakfast Roll (Cheese or Vegan), Yoghurt bowl, Coffee ot Tea & Juice

Breakfast Roll
Yoghurt Bowl
Lunch
The menu for the day varies depending on the season and availability. But we always have a selections of vegan and good options. Please do not hesitate to call us and ask for today's menu!
Vegan Wrap
Grilled Sandwich with sallad
All Day
Vegan Wrap
Grilled Sandwich
Overnight Oats
Daily selection of cakes and buns
Raw Slice
Chocolate ball

The menu is just an example of a much larger menu. It can vary depending on availability and season. We can always offer something for everyone regardless of diet. We have a large selection of vegan options.
Bring the good food home from our organic café
Everything in our café is available for you to bring home. Get your breakfast, lunch or coffee from us and bring wherever needed. Have a lovely cup of golden milk or a hot cup of coffee on the go. We also sell some products from carefully selected local producers. If you want to buy locally harvested honey or fairtrade chocolate you will find it here.
Breakfast meeting or job lunch? We can solve that for you. Choose something from our menu or customize it according to your needs. You can bring everything to the office or you can have it here. Please contact us and we will help you find the best solution for you.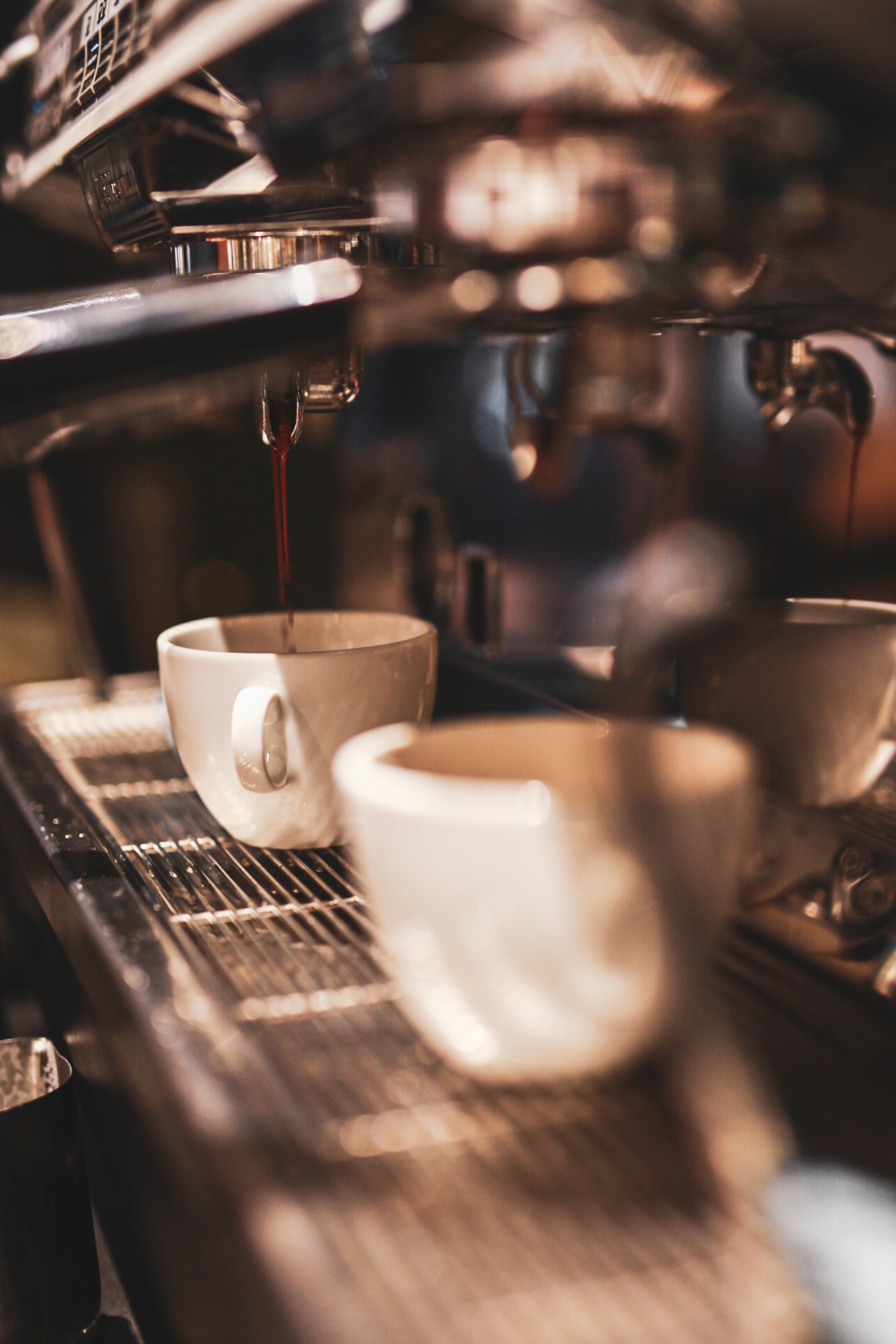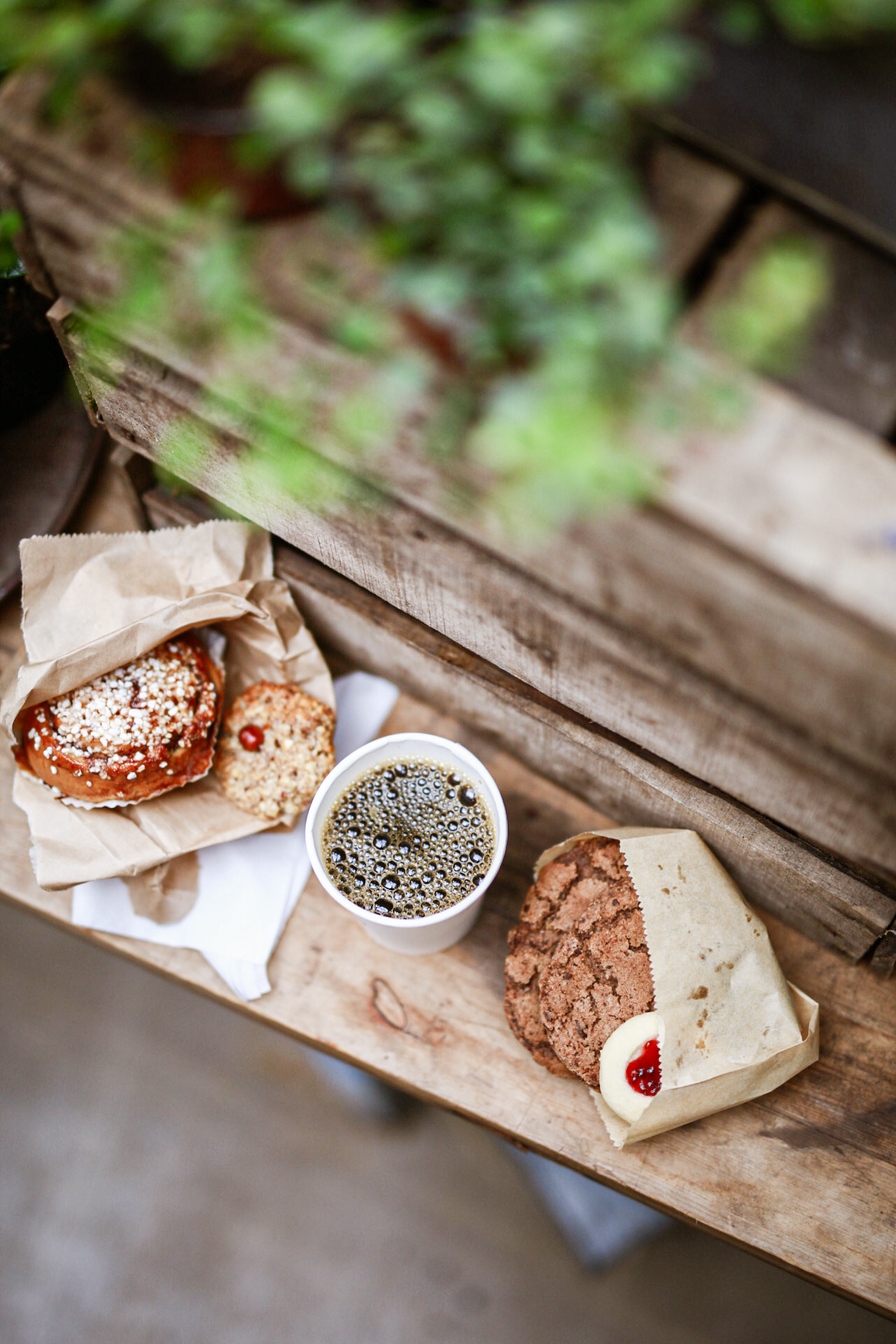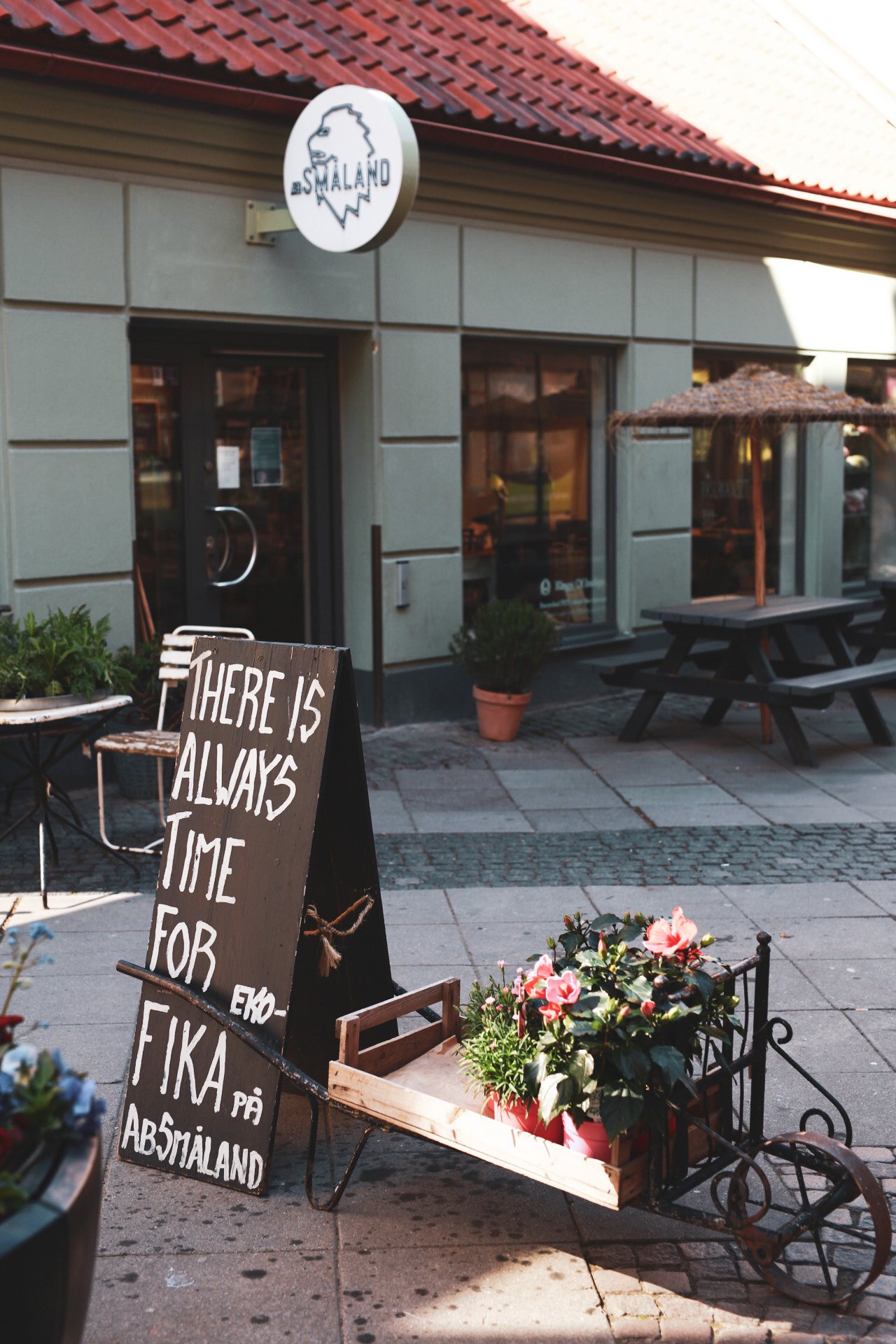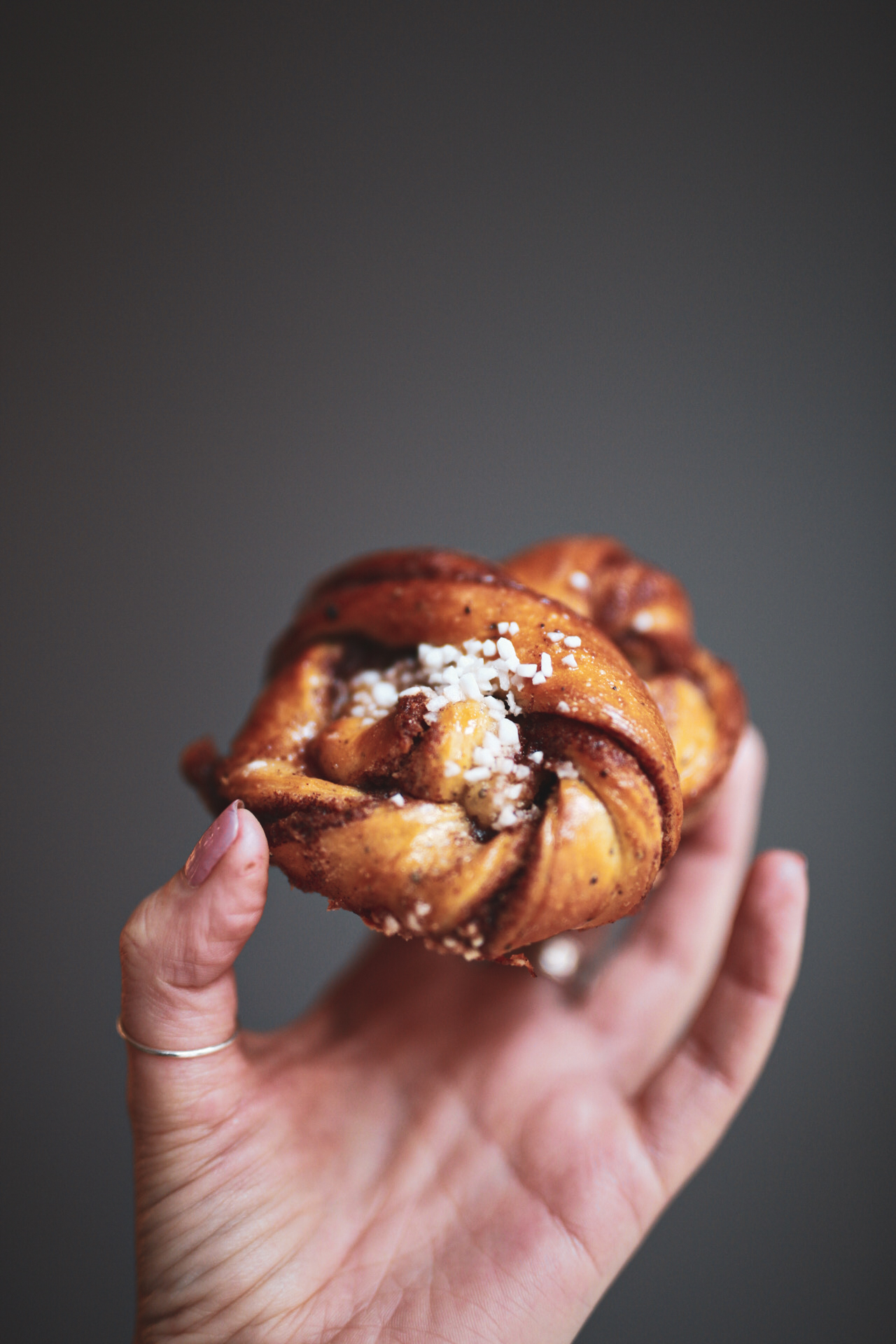 Partners
Balck Coffee
Balck Coffee imports special coffee that is roasted in Småland, Kalmar. They want to keep the entire journey from plant to cup transparent. They work together with the producers to produce natural coffee that is sustainable with high quality. By drinking their coffee you will help to create a better future for everyone in the chain. If you are curious about their work, you can read more here.
Bagaren & Bonden
Bagaren & Bonden is a bakery located at Värnhemstorget in Malmö. Their goal is to create good food - good for both the environment and health. With a focus on ingredients grown and produced nearby, they create beautiful baked goods with both people and nature taken in consideration.
Leve
A stone's throw from our shop in Malmö you find Bageri Leve. With focus on produce in season and from local actors, they work actively to have a low environmental impact and minimal wastage. We offer their pastries and baked goods which are often fully plant-based.

Gaëlle Kombucha
Brewed in small batches with natural bubbles, Gaëlle creates 100% raw kombucha completely unpasteurized and gently filtered. The bottles are then available in several different flavors depending on season and comes in two different sizes, just as suitable for coffee time as for taking home.

Teministeriet
Teministeriet is a company from Malmö with its roots from the island of Formosa in Taiwan. Co-founder Kathryn Brown's dream is to take everything she learned about tea during her upbringing in Taiwan and recreate it with Scandinavian flavors, design and aesthetics. Teministeriet combines old traditions from the Far East with Scandinavian minimalism, design and style.
From Chinese Bai-Mu-Dan white tea with familiar scents of elderflower and champagne to a green Sencha with wild berries from the north, each tea is a reflection of its multicultural inspiration.
Rescued
Rescued works wholeheartedly to reduce food waste. Through their juices, they want to help and care for the raw materials that still have so much to offer. In their hands, the fruit that would be wasted instead becomes good, sustainably produced juices. Working with saving fruit can be a challenge as there is currently no structure in how to handle food waste, as well as staff with knowledge and the craft of producing good juices. Their goal is that no fruit or vegetable should be thrown away. If you want to know more about their work against wastage, check out their page here.