Workshops & Events - with inspiration for a more sustainable life
To be able to inspire and spread the message of a sustainable life, we invite you to various workshops and talks. We invite companies or people who work with or can inspire a more sustainable life. It can be anything from workshops where you actually create something together or talks. The price always includes organic fika and material costs (if required). Below you will find and can book all upcoming events and workshops.
Kommande Workshops och Events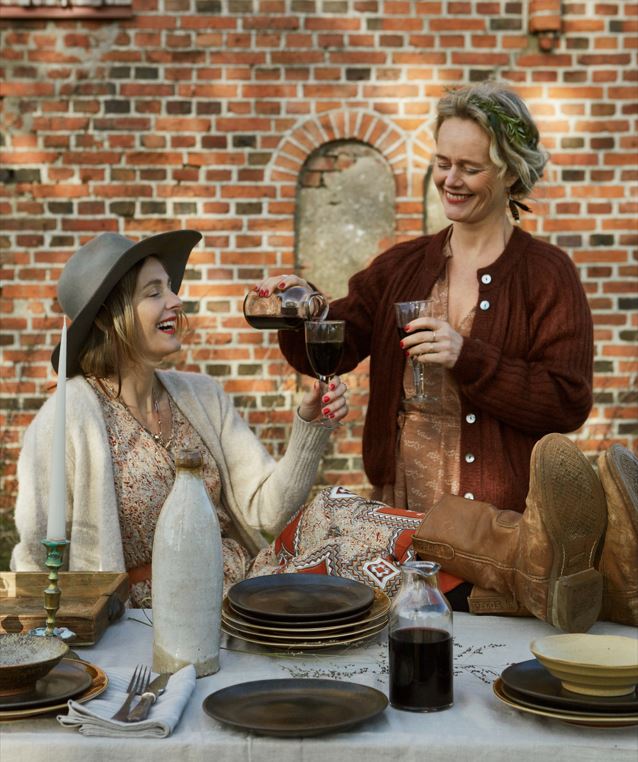 ADVENT STÅR FÖR DÖRREN

Lördagen den 26 november skapar vi julstämning i butiken inför advent!
Systrarna Persson kommer och signerar sin nya bok Högtider & Vardagsfest. En bok fylld av inspiration som kan bli en perfekt gåva.
Vi kommer även ha besök av L:a Bruket och Gaëlle Kombucha som guidar dig igenom deras sortiment och ger tips på härliga klappar inför jul.
I vårt kafé serveras varm vintermumma och annat juligt gott.
Varmt Välkommen!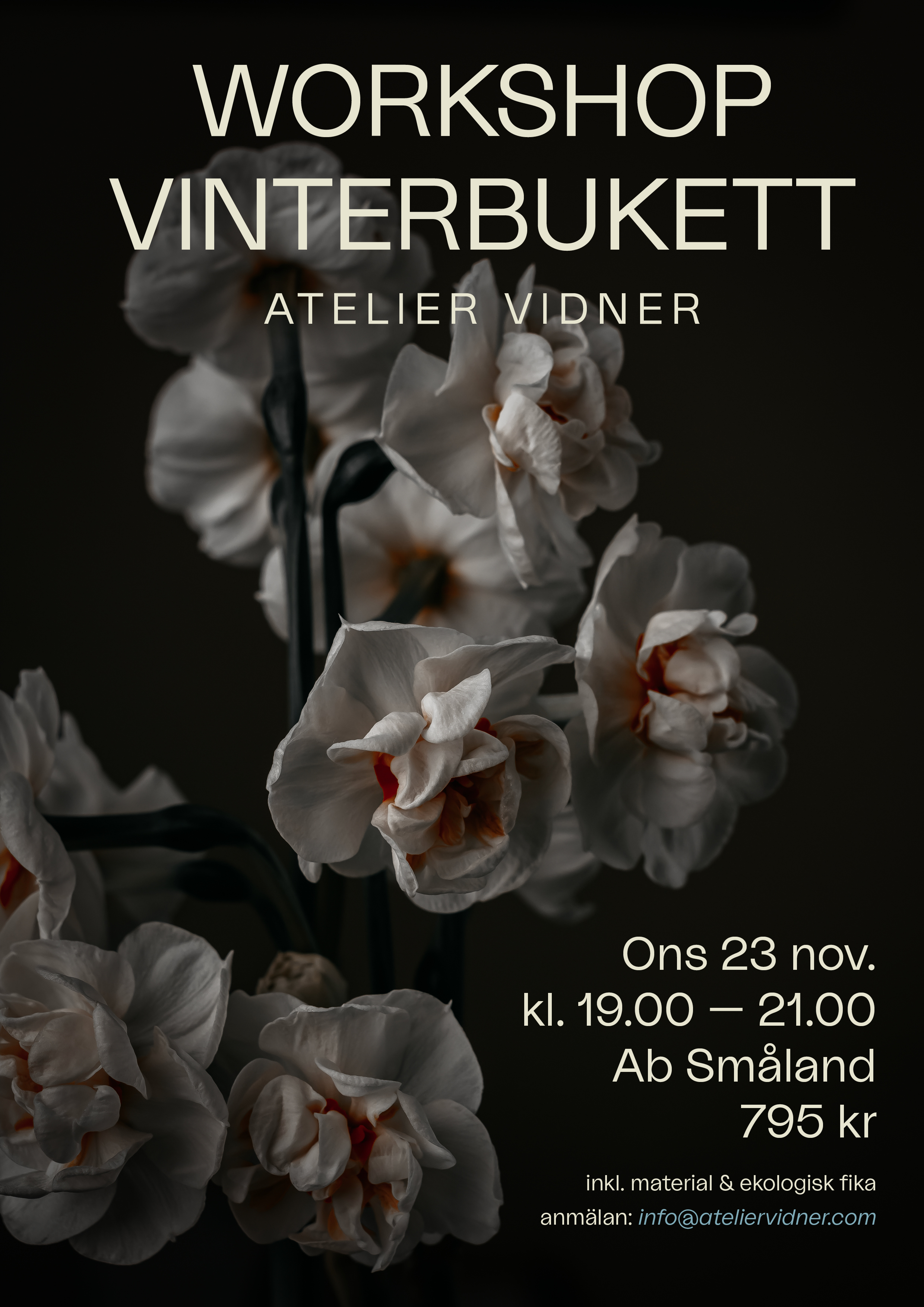 Workshop Vinterbukett - ATELIER VIDNER
När: 23:e november, kl.19.00-21.00
Var: AB Småland
Kostnad: 795 SEK per person
I en rolig och kreativ miljö får du lära dig grunderna i bukettbinderi och hur du kan ta tillvara på naturens material i ditt skapande!
Vi kommer gå igenom hur man binder en bukett i en grenkonstruktion, där vi använder oss av vackra snittblommor och grenar som går i vinterns tema. Att använda en grenkonstruktion är ett roligt sätt att skapa en bukett på, som gör det lite enklare att binda i spiral och som kan återanvändas varje gång du vill skapa en ny bukett hemma. Du kommer kunna anpassa din konstruktion och bukett efter den stil och storlek som du själv gillar. Under kvällen bjuds det på ekologisk fika!
Vi ser fram emot ditt deltagande och en mysig stund tillsammans! Inga förkunskaper krävs för att delta. Varmt välkommen!
Kvällens upplägg:
1. Introduktion och genomgång av växtmaterial, grunder och teknik.
2. Illustration hur du skapar en grenkonstruktion och binder din bukett.
3. Alla deltagare skapar sina buketter.
4. Samling & Avslutning.
5. Packning.
Ingår: Allt material och ekologisk fika.
Boka din plats: Maila antal deltagare till info@ateliervidner.com (betalning görs i samband med anmälan)
Atelier Vidner är en kreativ studio baserad i Malmö som arbetar inom landskapsarkitektur, trädgård och blomsterdesign, vänligen se ateliervidner.com för mer info.