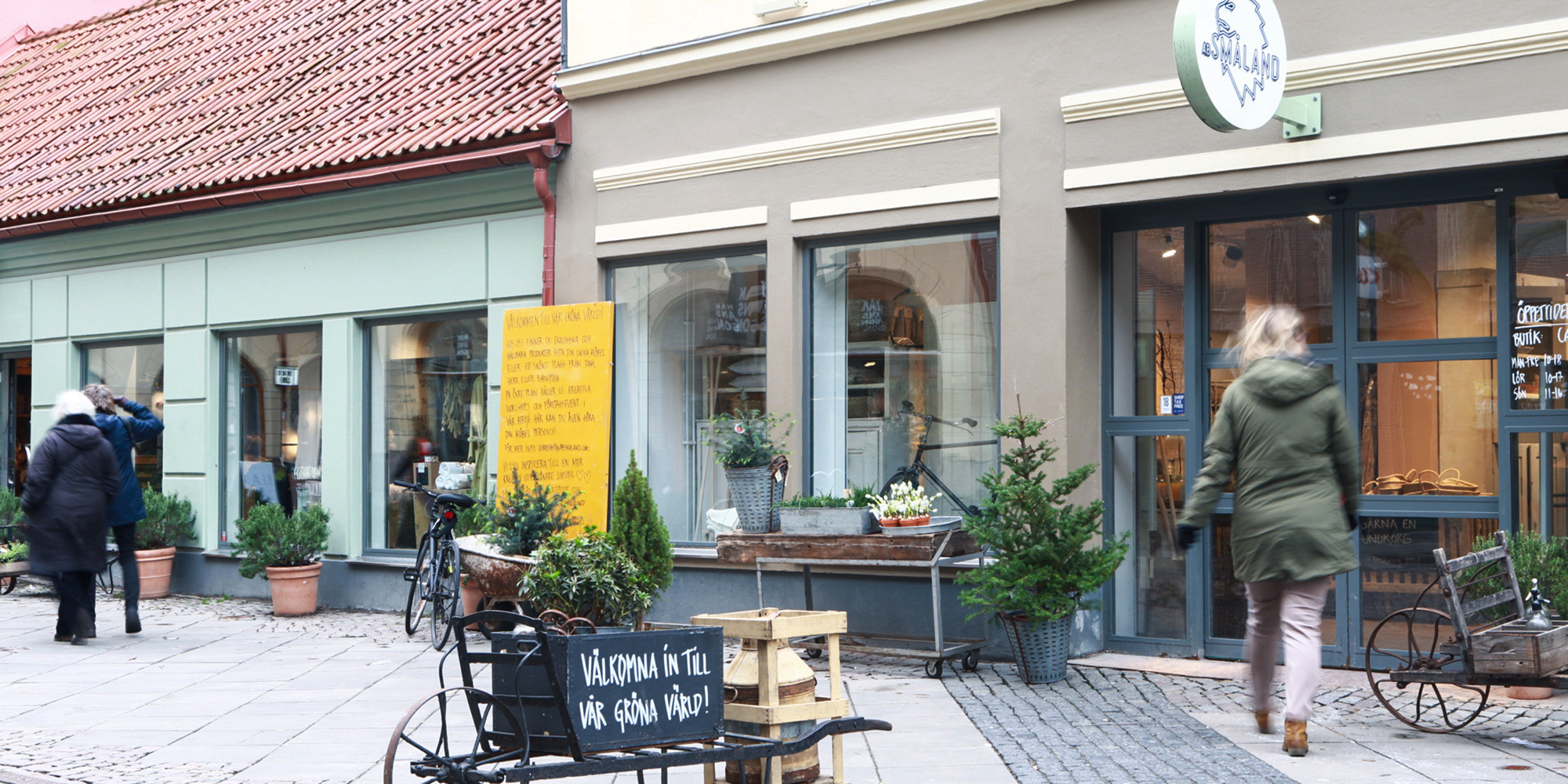 AB Smålands Store - 1129 sqm of sustainable inspiration
AB Småland is a greener lifestyle concept in the middle of central Malmö where the unexpected meets the traditional. The store is an oasis filled with sustainable inspiration and products. Our products are handpicked with care for our nature and you as consumers. In the store you will find everything from reuse, newly produced and old, Everything in a fantastic harmony to inspire you to a greener lifestyle. Follow through the rooms of a home and be inspired to a more sustainable living.
Bedroom
Calm and peacefulness are two characteristics a bedroom should have, it is after all the room where we spend at least a third of our lives. To fall asleep in lovely soft bedding in organic cotton or linen from our own production is something that goes without saying. Keep yourself warm on a cold winter evening under a cozy woolen blanket from Klippan or wrap yourself in a lovely linen kimono from Terrible Twins.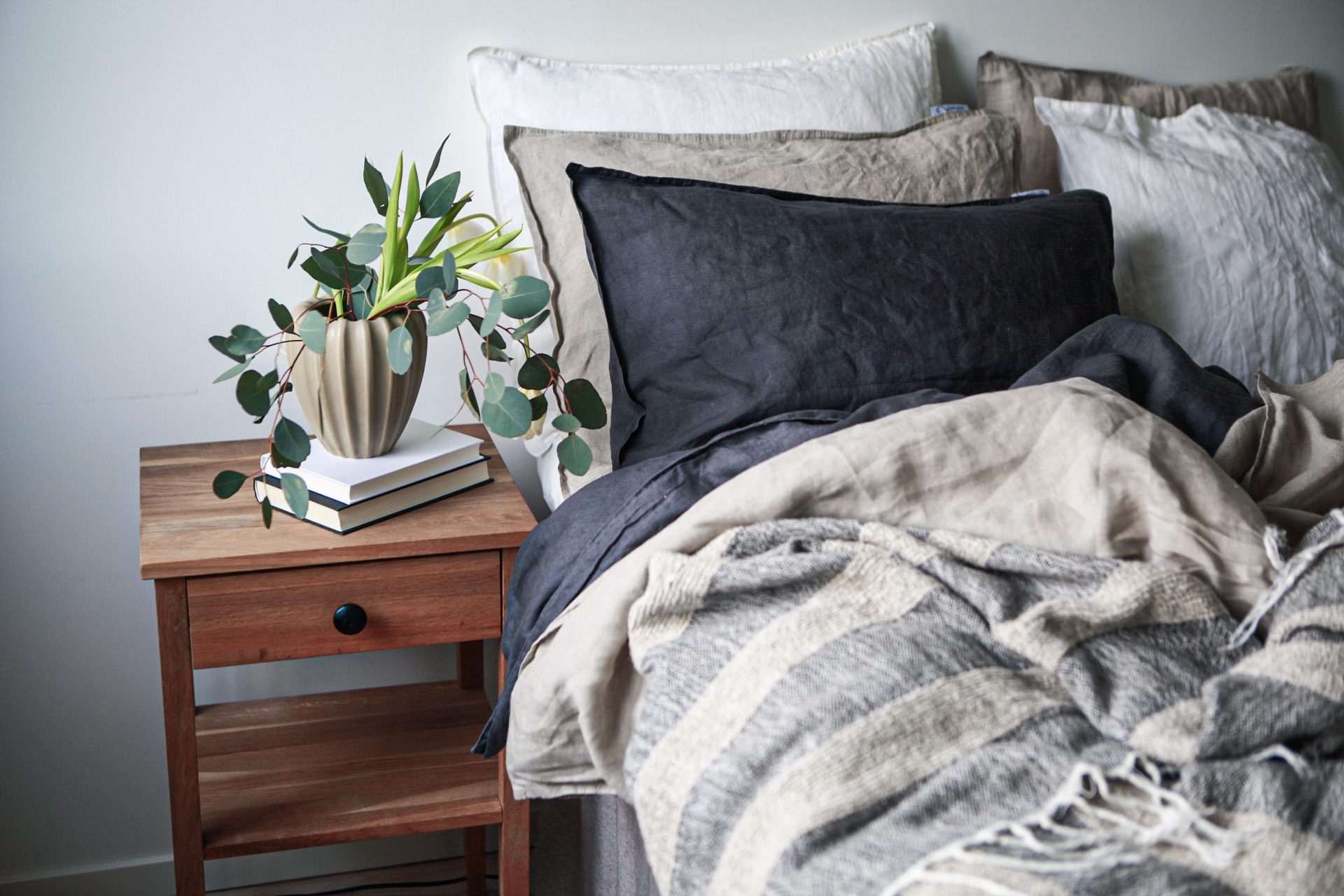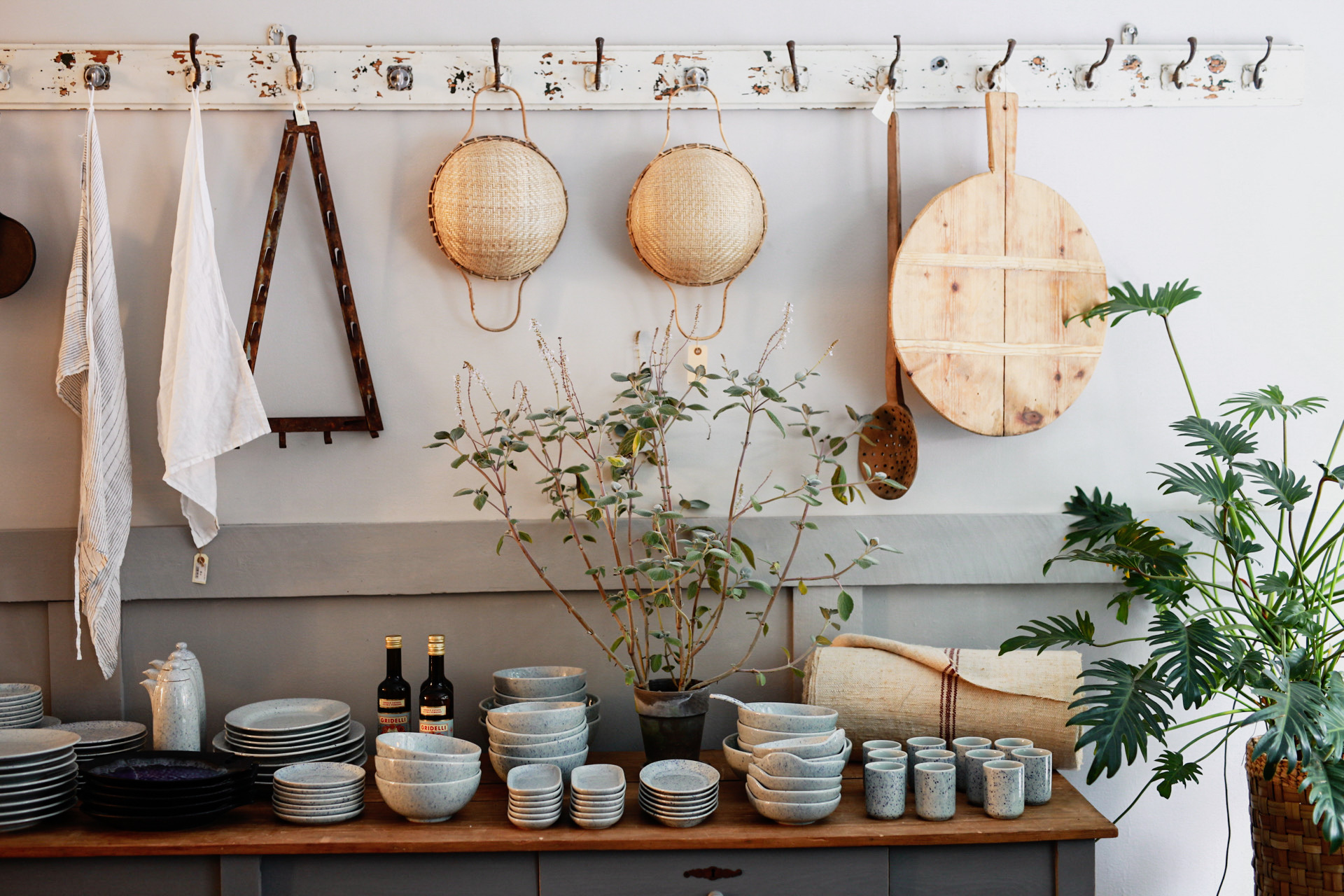 Kitchen
The kitchen is the heart of the home so it should be treated with love. Gather the family around one of our many vintage tables. Come up with creative and unique table settings with our linen cloths and napkins from Wasa Ekotextil and Linen Tales. Serve food and drinks on fantastic dishes, plates and glasses from HK Living and Tine K. Even the dishes and cleaning will be more fun with our kind and nice cleaning products and tools from Källans Naturprodukter, Pure Effect and Iris Hantverk.
Bathroom
After a long and hectic day, you probably do not want nothing more than to have a relaxing time for yourself and then the bathroom may be just the place. Taking a lovely hot shower or bath or taking care of your skin could be everyday luxury. We have everything to make this moment even more wonderful for yourself. Fragrant products for the whole body from L:a Bruket that contains only natural ingredients. We have bath brushes, hairbrushes and even shaving brushes and much more from Iris Hantverk. Soft waffled towels and bathrobes in organic cotton from our own production. All this because we think you, your body and nature deserve the best.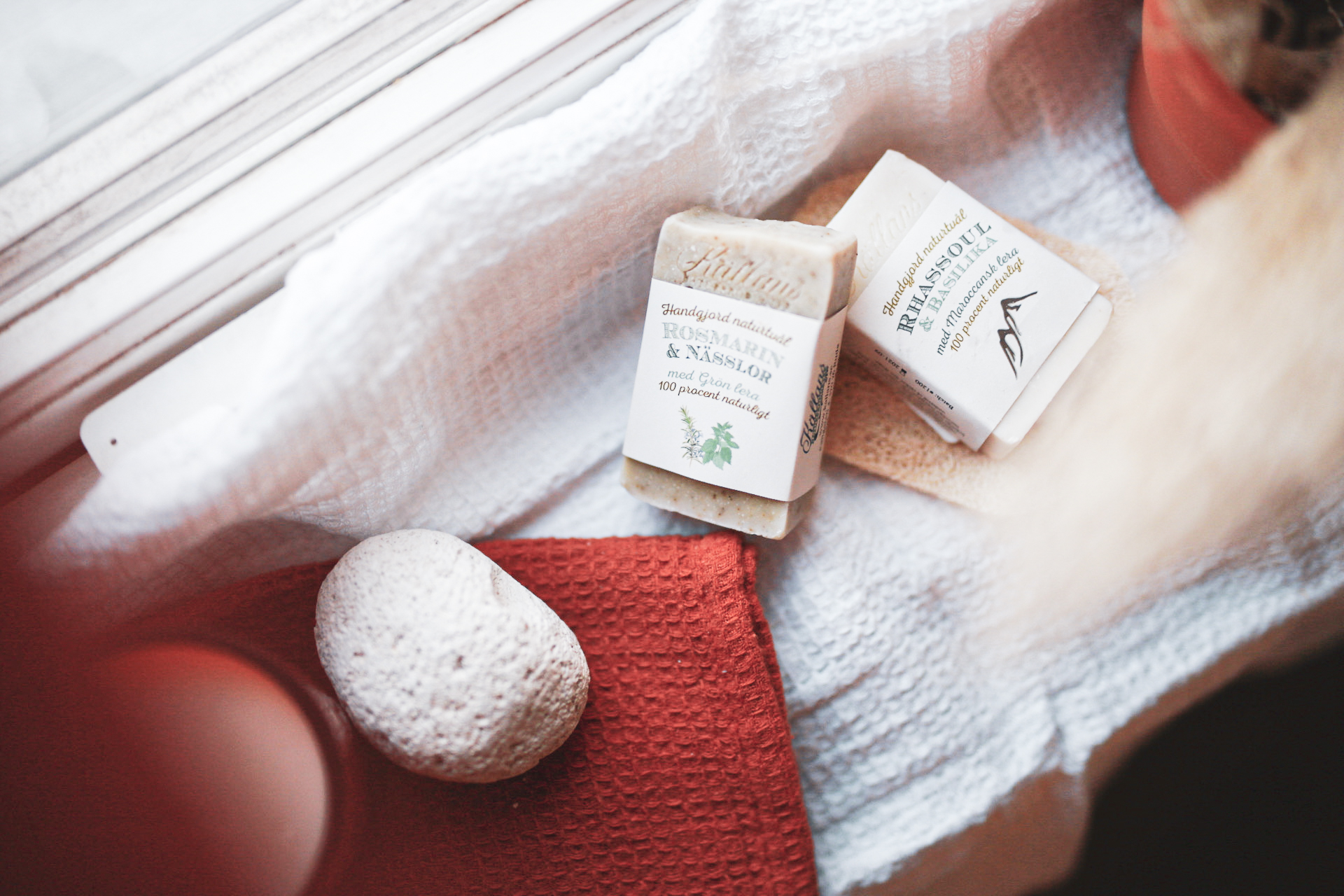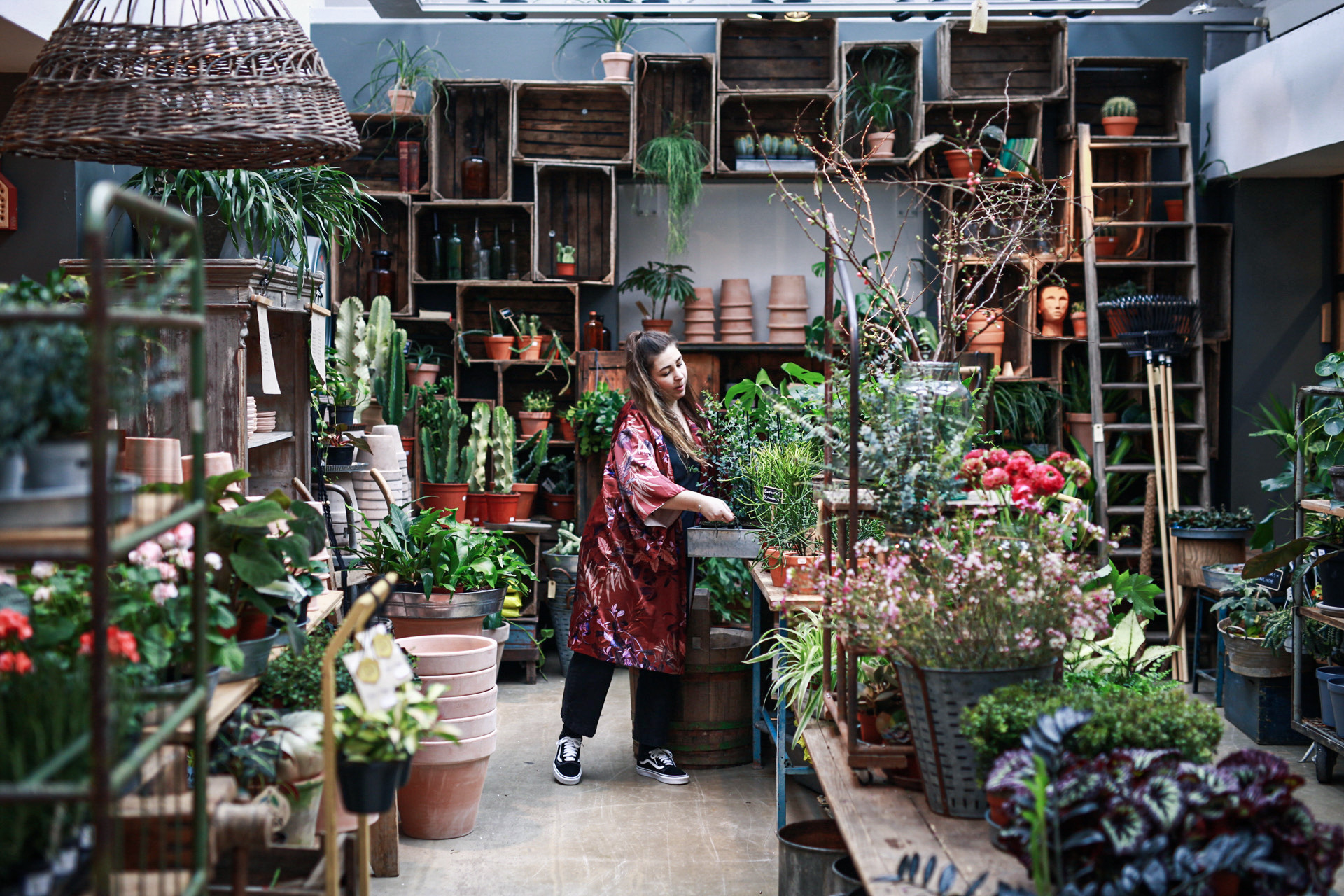 Orangery
Each room deserves something green, whether it is on the table, in the window or hanging from the ceiling. In our orangery you will find plants and flowers for all occasions. We have everything from large trees to small succulents, if we don't, we can always help you to bring it home. Even your plants deserve something nice, such as glazed pots from Bergs Potter or terracotta pots from Nordiq. You can never have to many stylish vases. Our favorites are from Dean Flower made of 100% recycled glass or some of the many different vintage vases.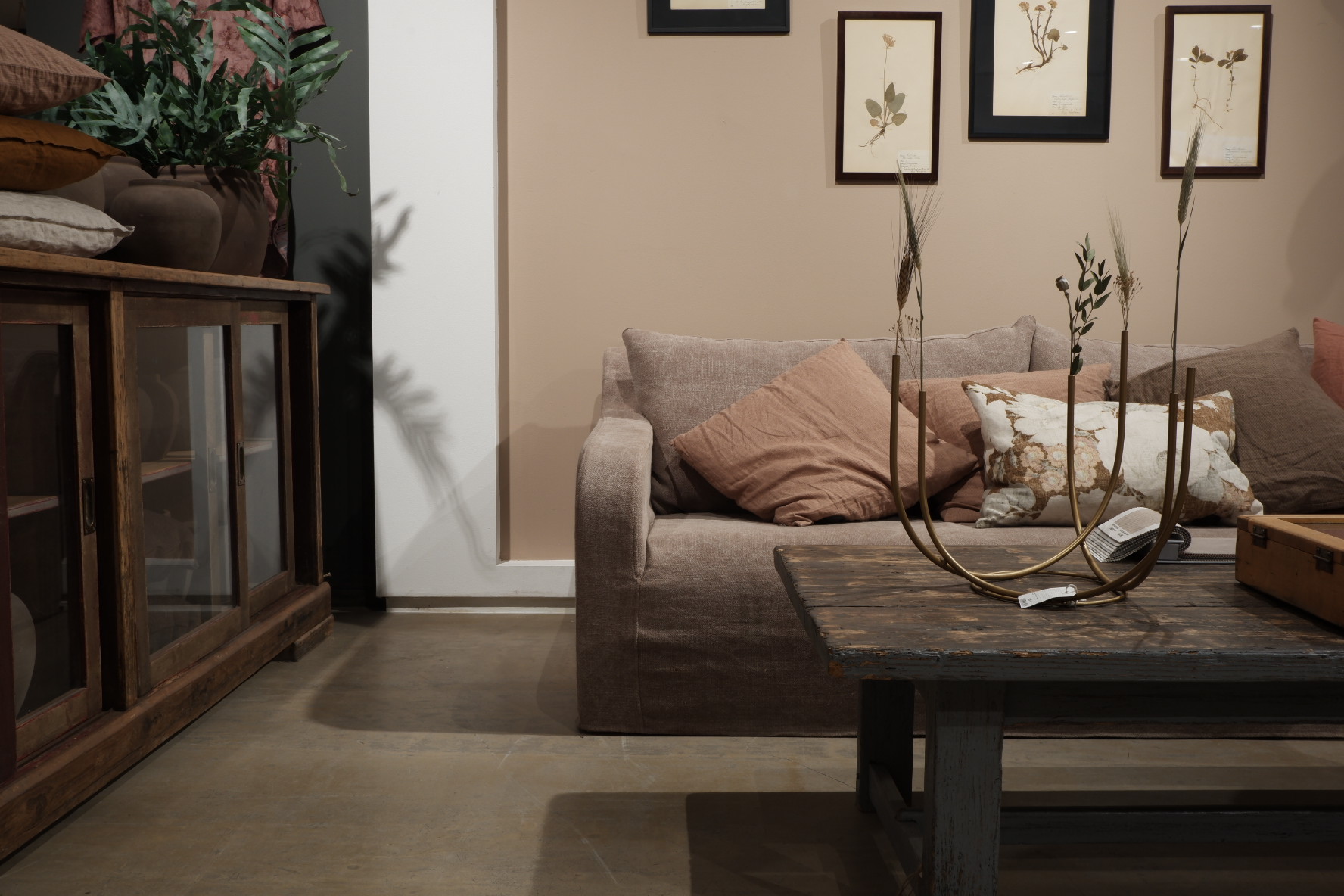 Living room
The living room is the place that we gather to hang out with our loved ones. It is a place that should inspire to conversation, creativity but at the same time feel calm with a personal touch. In our living room you can find vintage cabinets where time and space have put their patina. Fill them with things that if they could they would tell stories and secrets of a century. Fill the couch with pillows in various sustainable materials, designs and colors from AfroArt, Urban nature culture or our own produced 100% organic linen pillows.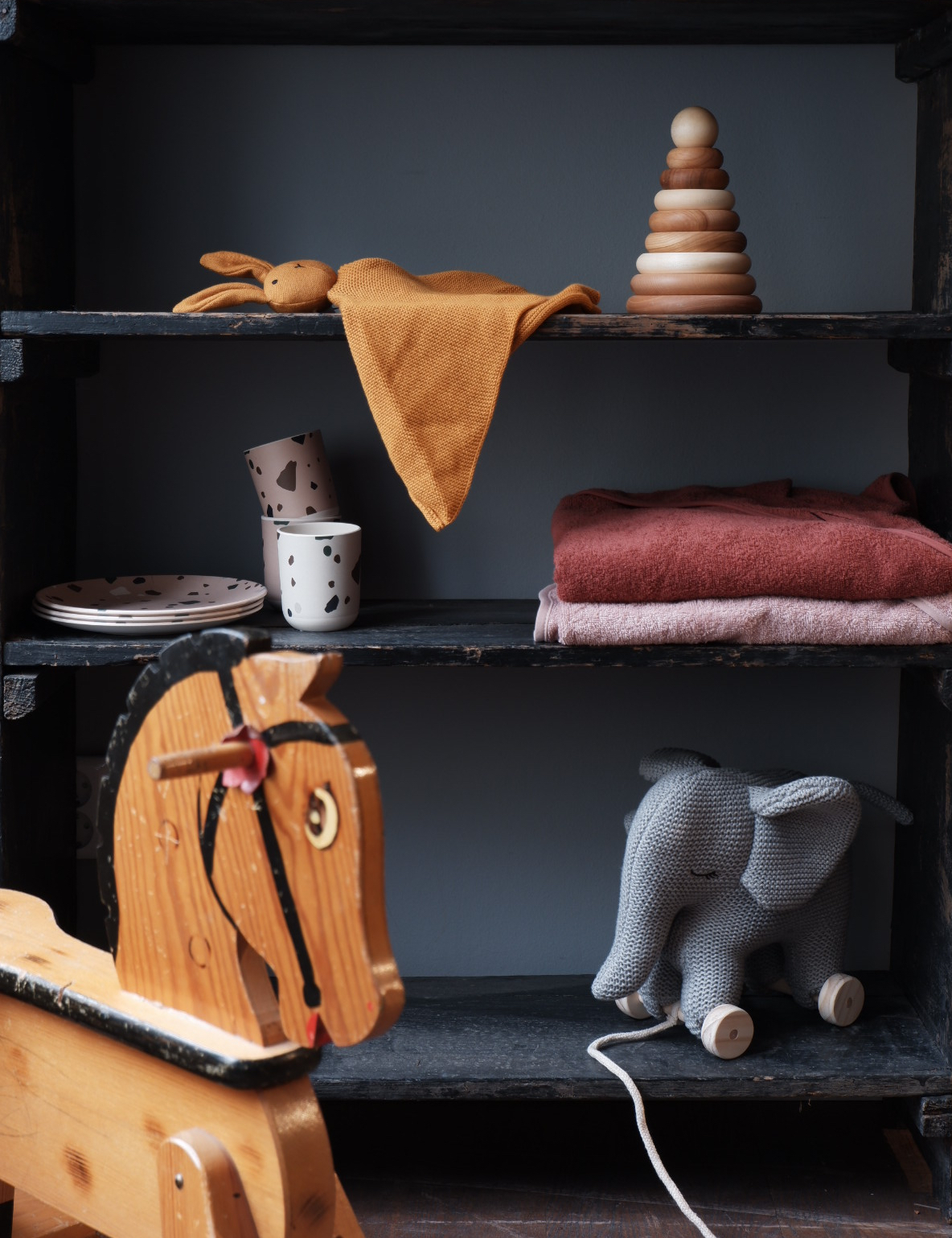 Little Småland
A room filled with lovely patterns and colors that inspire play and creativity. Make the bed with lovely bedding in soft colors from AB Småland's own production and decorating the room with playful pillows and rugs from Afroart. Create with color and crayons from ÖkoNorm. Take the kids exploring outdoors with child-friendly tools from Moulin Roty. Wooden toys from Wooden story and Le Toy Van that not only hold through generations but also develop children's motor skills and imagination. Do not forget about the smallest ones with cozy soft toys from Liewood and Konges Slojd. Dress them in the softest organic cotton garments from Minimalism or I dig denim. We cherish your children and their future, so be inspired to children rooms that do the same.
The wardrobe
Being naked is of course the best and most sustainable option but we have the second best. In our wardrobe you will find everything in sustainable fashion for everyone in the family. Basic garments made from organic cotton from Colorful Standard and Bread & Boxers. Boots in vegetable tanned leather from Ten Points that not only have a long lifespan but are also gentle on the body and the environment. Maybe a pair of sustainably produced jeans with recycled details from Kings of Indigo. Then add wonderfully colorful kimonos and dresses made from vintage saris from Sissel Edelbo.
Find the right clothes for every season of the year. Protect yourself from rain and debris in for example a raincoat from KnowledgeCotton Apparel produced from recycled PET bottles or their vegan caps in 100% organic cotton. We have everything to make your wardrobe a bit more stylish and alot more durable.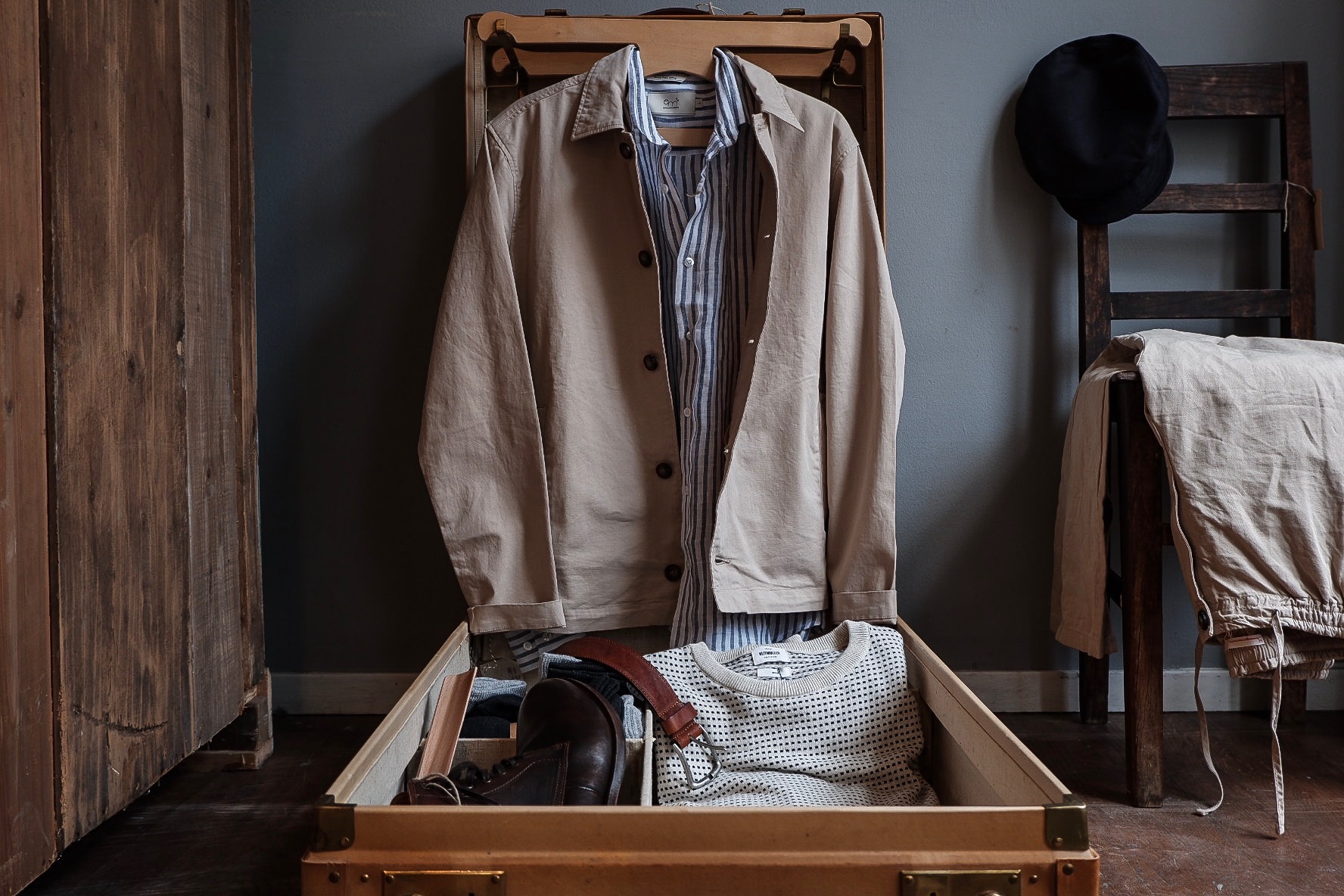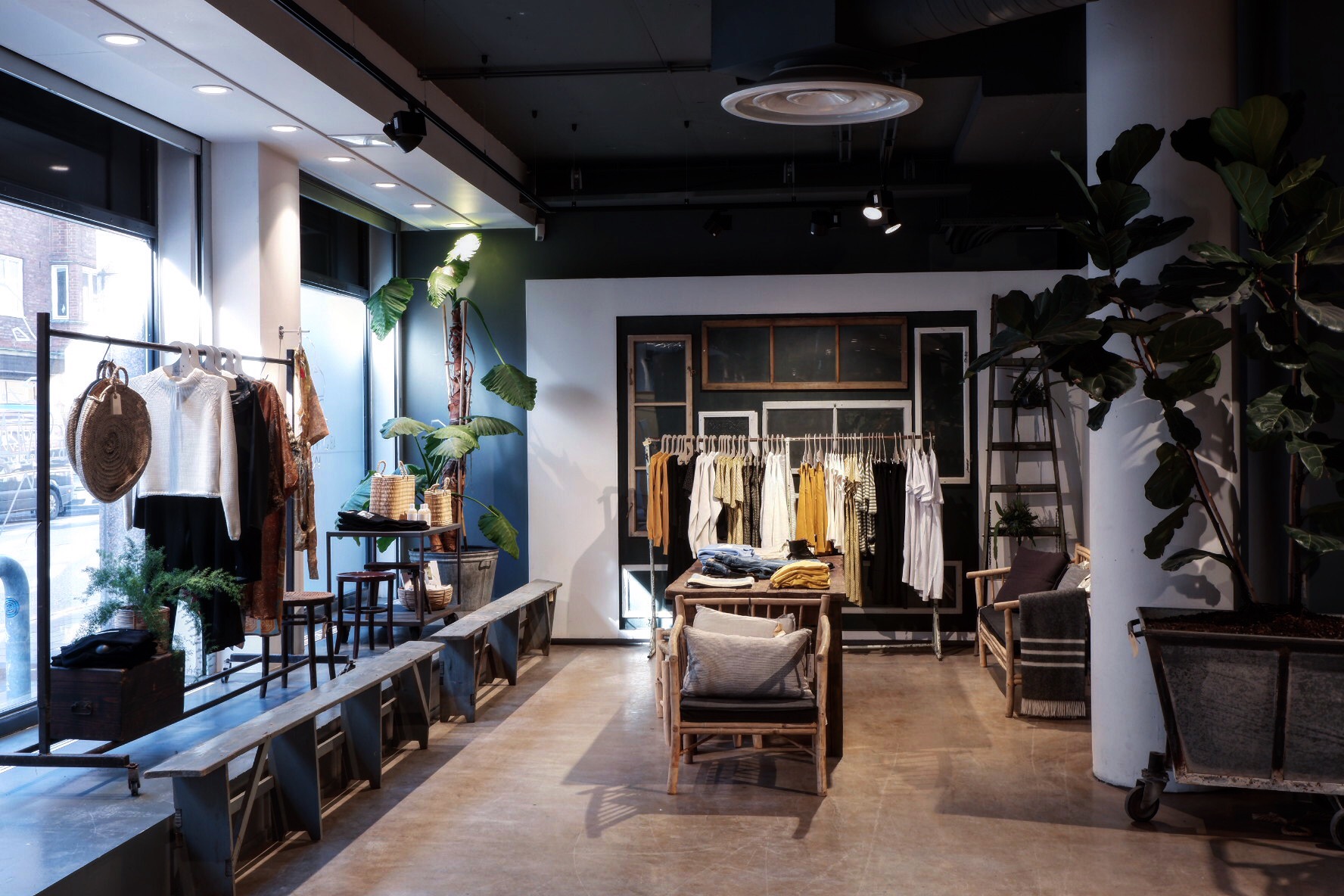 Remake / Secondhand clothes at Absmåland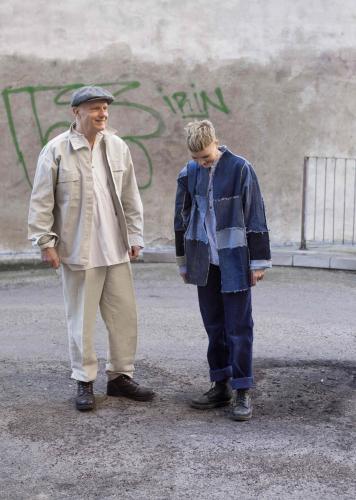 In collaboration with Malmö Stadsmission Remake, we have created a collection consisting of completely unique garments, in recycled materials. The garments are of model men, women and unisex and the design has been developed in collaboration between Bruno Bergenholtz, Matilda Axnér and REMAKES Vanja Hultberg. It is a mix of newly sewn garments made from recycled material and second-hand garments that have received a remake. We are constantly updating with news.